Due to deformation of the product under the influence of the heat during the welding process, it is impossible to detect this deformation by means of tactile searching (gas head, laser or similar sensors).
In case of deformation or incorrect positioning of the product, a deviation will be found by the welding epuipment because the weaving movement will not be carried out exactly in the centre of the weld.
Welding Monitoring offers the tools required for process development, production monitoring, data collection and analysis to support your quality system requirements.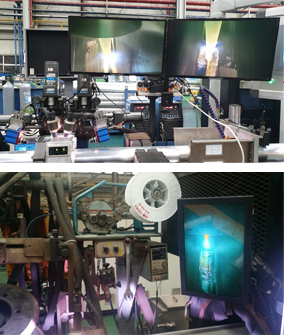 The welding monitoring system calculates the amount of welding current and voltage, determines the difference, and adjusts the welding torch position and welding center while checking the real-time image of the welding image.
Our basic parameters for monitoring:
1.Welding current
2.Welding voltage
3.Welding Torch Position
4.Welding Arc Length
For many relatively simple processes such as welding ferrous metals, controlling the absolute current and voltage limit
values suffices. However, increased monitoring is required for critical bonds, such as certain copper alloy welding and
automatic welding equipment. In this case too, the above basic parameters can be monitored for instance not only within
fixed limits, but also within weld arc pulse waveforms.